Our work
The Butterfly Trail
The magic
A world-first Mixed Reality experience. Over half of all butterfly species find themselves on the global endangered list. We wanted to create an experience that renewed people's commitment to preserving natural habitats and sparked an affinity for these magical creatures. The Butterfly Trail is the first Pixel Artworks Originals Feature, that takes visitors on a journey through Professor Pelegrin's botanical workshop and glasshouse. Here visitors are immersed in a spectacular magical world where AR and LED visuals connect to create showstopping moments. They can interact using only their smartphone browser to transform digital chrysalises into glittering butterflies that then land in the palm of their hand. The higher the score, the more fantastical the real-time animations within the content are!
This trailblazing world-first technology is made possible by an interface between Unreal Game Engine and 8th Wall, developed in partnership with Aircards, which enables the life-like landing of the butterflies without the need for a special device or downloaded app – making at accessible to the masses.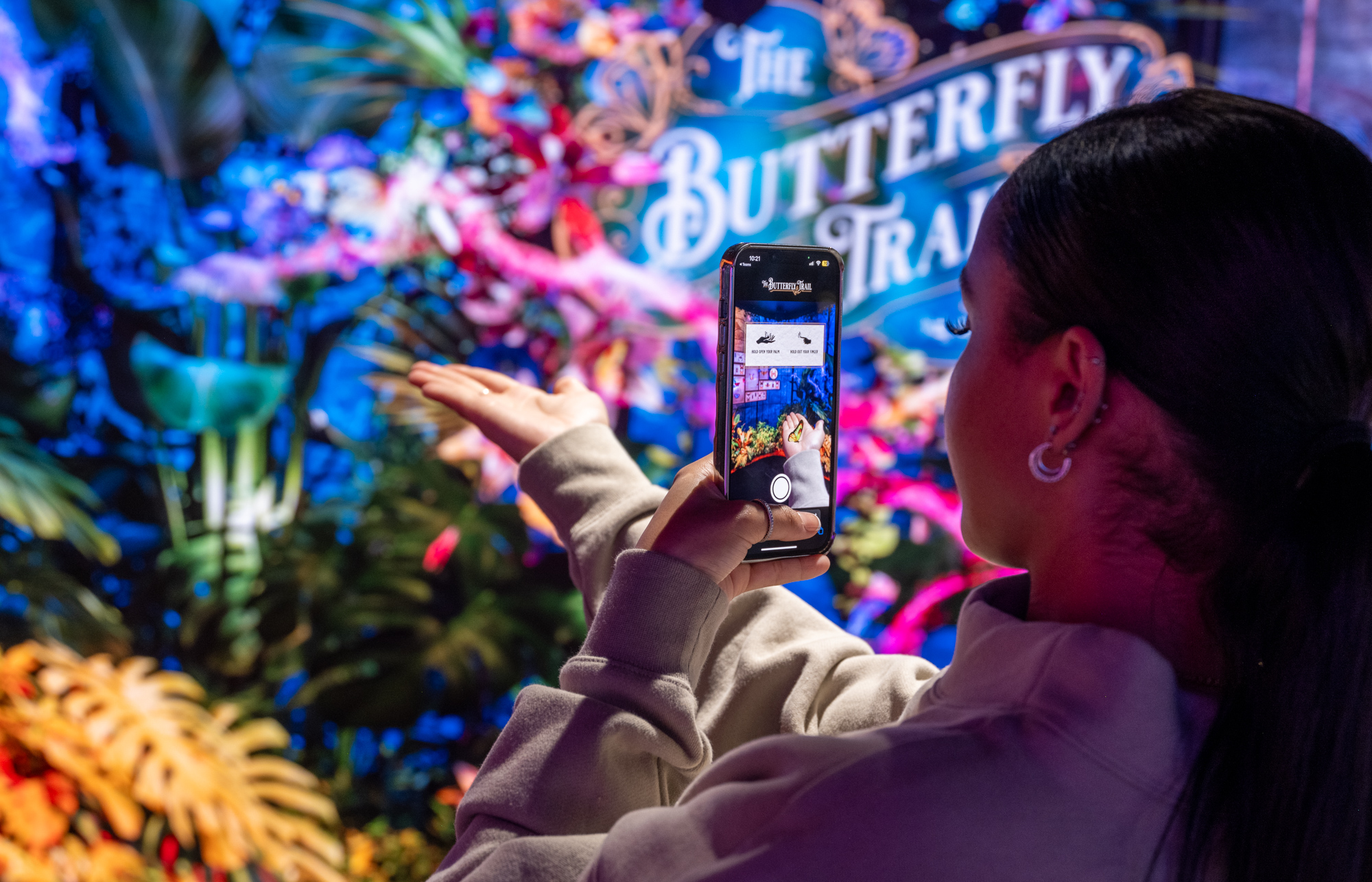 The measurability
In its inaugural month, The Butterfly Trail was visited by over 653K people, with 56K of those visitors taking part in the AR game, with an average play time of over 2 minutes. The reach on social media has been immense, with over 28M views on Instagram and TikTok alone!